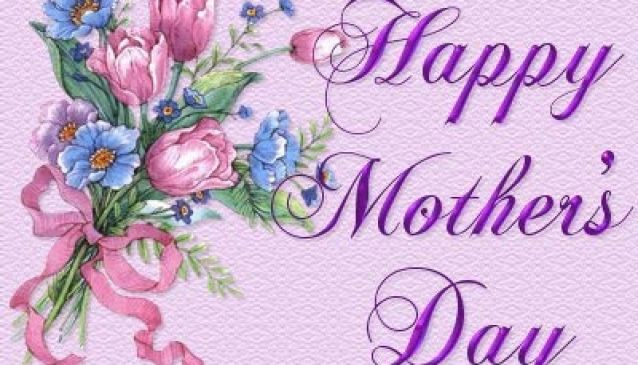 Mother's Day in York
York
A day out in York would be a great treat for your mum any day.
Mothering Sunday is the one day of the year dedicated entirely to showing your mum how much you appreciate her so why not make it memorable? York is a brilliant place to take your mum for a special day out this Mothering Sunday; whether you want to treat her to a fancy meal, spend the day shopping or just enjoy York's historic landmarks.
If you can find time in between cafe stops and restaurant visits, there's plenty to see and do around York. If you plan to spend the day shopping, whether you're looking for designer labels, bargains or quirky home decorations you're bound to find what you're looking for in York. Or perhaps you're planning on spending the day taking in the sights? In which case, York is perfect with its rich history steeped in historic sites such as Clifford's Tower, The York Minster and The Shambles. Weather permitting, you could even take a trip on the River Ouse and see the city by boat.
With its fantastic range of restaurants and cafes, you'll find it impossible to be stuck for somewhere to go for a great Mother's Day lunch. For mums who enjoy indulging in a spot of fine dining there's Burbridges Restaurant located within the Mount Royale Hotel, which is around a 10 minute walk away from the railway station. Burbridges boasts 'the finest dining experience in a relaxed and indulgent environment'; its impressive presentation of food, local sourcing of ingredients and attention to detail puts it right up there with the best places to eat in York.
Mums who enjoy continental cuisine might want to dine at Rustique which is – as the name suggests – a rustic French restaurant in the heart of York. The menu is very reasonably priced and the food is nothing short of delicious. If you'd like to send your mum to Paris for Mother's Day but find yourself economically challenged, Rustique is the (slightly cheaper) alternative with all the charm of a Parisian restaurant. Booking is essential as Rustique is one of the most popular restaurants in York.
If you fancy something with a bit more spice, there's the Mumbai Lounge on Fossgate which serves Indian and Bangladeshi dishes. Or if you want to have a more casual – but no less tasty - pub dinner, there are a vast selection of brilliant pubs around York such as Ye Olde Starre Inne, the House of the Trembling Madness, the Lendal Cellars and many more.
York also has an eclectic range of cafes to visit for mums who lunch. The well sought-after Betty's Tearooms is perhaps the most famous of York's cafes, serving delicious afternoon tea as well as an array of cakes and tasty main meals. If your mum is a chocolate lover, York Cocoa House is the place to go; everything on their menu is chocolate inspired and – as you would expect – their hot chocolate and cakes are delicious. Cafe Concerto is also a brilliant spot for lunch with its quirky music themed interior, friendly staff, scrumptious food and central location (the hot chocolate is particularly good here too).
So, if you're planning on treating your mum to a day out this Mother's Day or any day of the year, the city of York is a perfect choice for food lovers, chocolate lovers, shopping enthusiasts, sightseers or simply for mums who deserve a day to relax in a beautiful historic city.
Please browse our website if you would like to find out more about the best restaurants, cafes and sights in York; there are literally hundreds of places to eat and sights to choose from.