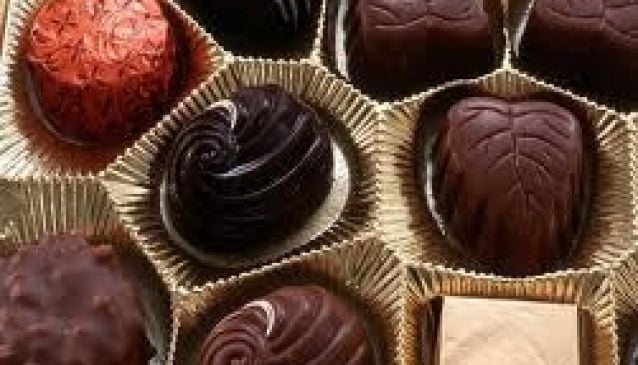 The York Chocolate Festival
Arts & Culture
Household names Rowntree, Terry and Craven started their success in the City of York.
From the 28th March to the 1st April, the City of York will be reclaiming 'its rightful title as the Home of Chocolate', with an indulgent, chocolate-inspired festival celebrating York's confectionary prowess. York has a rich and lingering history in the chocolate and confectionary industries; three of the most well-known sweet manufacturing families - Rowntree, Terry and Craven – started their success in the city. In fact, many of the nation's favourite chocolate bars were created right here and, with the Nestlé factory still producing up to six million Kit Kat bars a day, York's chocolate heritage is still very much alive. The festival is a must for those with an insatiable sweet-tooth, offering delicious experiences and entertainment for the whole family. Chocolate lovers will have the chance to get messy in hands-on chocolate workshops, take part in informative tours of York's Sweet Story as well as lots of other chocolate themed activities and tastings.
Throughout the festival, there will be various all day events celebrating York's chocolate-coated past and present. York's Chocolate Story in King's Square will be holding entertaining and informative tours for people eager to discover the history of chocolate production. On Sunday 31st March, York's Chocolate Story will also be celebrating their first birthday, involving a giant chocolate surprise, face painting (unfortunately not with chocolate), chocolate giveaways and much more! There will also be 'The Little Chocolate Factory' in St Sampson's Square; here you can make your own chocolate Easter egg with expert guidance from a team of passionate chocolatiers from the York Cocoa House. York Castle Museum's New Exhibition 'Toy Stories' offers a nostalgic trip a back in time to rediscover your favourite childhood toys, including a mouth-watering demonstration of the making of jelly sweets.
As well as all day events, there are a variety of hands-on chocolate making workshops and tastings to indulge in, not forgetting the 'Guided Chocolate Walks of York' and 'The Lord Mayor's Easter Egg Hunt'. Many of the workshops will be taking place in The Mansion House, including the 'Chocolate Desert Making' and the 'Fancy Fondant Creams' workshop. There will also be a 'Chocolate Dining Club' hosted at the York Cocoa House on Saturday 30th March, promising a delectably indulgent evening of chocolate tasting. Those who enjoy the occasional whisky tipple, might like to get involved in the 'Chocolate and Whisky Tasting' at The Mansion House on Friday 29th March (strictly for over 18's only!).
If you're after some delicious chocolate gifts and supplies to take home, the Chocolate Market will be running on St Sampson's Square from Thursday 28th March to Saturday 30th March. The market features a fantastic range of chocolate-inspired produce from an array of chocolate makers local to York. As well as classic sweet treats such as fudge, brownies and cakes, those of you with slightly more adventurous taste-buds might like to try the more unusual combinations of chocolate chilli jam and savoury chocolate food.
Lovers of all things sweet and chocolatey should not miss this delicious opportunity to come to the York Chocolate Festival and indulge in your favourite treat. Whether you are an experienced chocolate nibbler or just discovering your sweet tooth, there are lots of confectionary experiences to be had and skills to be learned. Come along and get involved!!
For more information about the fantastic range of events at the festival, please visit the York Chocolate Festival Website: http://www.yorkchocolatefestival.co.uk/about