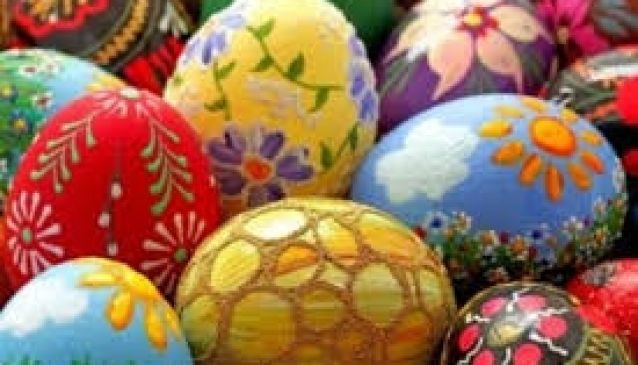 Easter in York
Family Fun
Easter is a great time to visit York, usually the weather is starting to get better and spring is in the air. Even though Easter is quite early this year the Bar walls and Cliffords Tower should be alive with bright yellow daffodills. One of the most photographed places in York has to be Cliffords Tower when it is covered in Daffodils. Ther top of Cliffords tower is the place to take some great photographs of York.
If the weather is wet and you want to be inside why not visit the newly revamped York Dungeons? Following damage caused by the many floods of 2012 York Dungeons has been closed for a complete make over and is opening this Easter on March 29th. York Dungeons will entertain and educate you with stories of York's murky past, re told by the infamous characters that caused chaos in the city over the centuries.
Easter is always associated with Chocolate. Chocolate eggs and chocolate bunnies fill the shelves of all the shops in anticipation of Easter. York has a long association with Chocolate and rightly claims to be known as the Chocolate City. For centuries Chocolate has been made in York and still continues to be made at the Nestle Factory in York which was once owned by Joseph Rowntree. York has so much to celebrate in relation to Chocolate and in recognition of this there is an annual Chocolate festival.
This year the chocolate festival runs from 29th March to 1st April with a programme packed full of events and activities all chocolate related. You can create and taste your own chocolate bars and Easter eggs, take part in the Lord Mayor's Easter egg hunt or discover more about the history of chocolate in York by following the walking trail. Lots more details about what you can do are at the Chocolate festival website
Another annual Easter event in York is York Model Railway show. Now in its 51st year the Model Railway show is a must for all model train enthusiasts. The location for the event is the Knavesmire stand at York Racecourse which means that there is plenty of car parking space available. This is one of the biggest events in the model railway calendar, there is always lots to see with a total of between 110 and 130 stands icluding around 40 working layouts.
A regular feature at Easter in York is the traditional outdoor fun fair which is held on St Georges Field carpark. With traditional fairground rides, dodgems and hook a duck stalls this is fun for all the family. the fair will be open from Thursday 28th March till Tuesday 2nd April.
Of course a favourite for the children is Easter egg hunting and there will be several places nearby that are organising an event for chidren. One of them is the Balloon tree at Gate Helmsley, just outside York.
The Balloon Tree is a family run farm shop and cafe providing 'superfresh' homegrown produce straight from the field onto the shelves in the shop or onto your plate in the cafe within minutes or hours of being harvested. Between 29th March and 1st April the Balloon tree are holding and
Easter egg trail
featuring a quiz to win an easter egg prize
Castle Howard
is a spectacular day out at any time of the year but at Easter they have a traditional Easter Fair with vintage rides, face painting and sweet stalls. 'Molly' the rabbit will also be there for you to meet and there is an Easter trail taking you round the wonderful woodland paths.
These are just a few suggestions for how to enjoy Easter in York. There will be lots happening in and around the city over the Easter Weekend for all ages so come on out and enjoy yourself in the chocolate city.